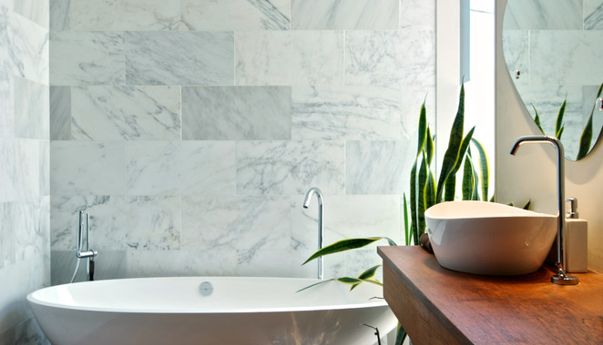 A bathroom remodel is generally a huge undertaking. Whether you do it completely on your own or hire a contractor, your budget is probably going to take a hit while you finish the project. While you'll definitely need to make an investment to redo the room, there are ways to save money without sacrificing quality. Try these strategies for remodeling your bathroom for a fraction of the cost.
Work with what you have
You don't necessarily have to scrap everything and start over. Try to find things that can be improved upon rather than replaced. For example, if you don't like the color of your vanity, consider a new paint color to the vanity and use the money you save to replace hardware and fixtures.
Shop around for deals
Even if you fall in love with the first shower head that you find, it's important to shop around to make sure you're getting the best deal. This is especially critical when you use a contractor. Consider telling the person that you hire that you want his or her team for labor only and then buy the materials on your own so that you ensure you're paying the best possible rate.
Choose where to spend
When it comes to tiles, mirrors and other bathroom basics, you're going to encounter a lot of variety in quality and price. If you're remodeling on a budget, it's important to decide in advance where you want to invest your money. If the sink and vanity are your priority in your renovation, consider skipping new tile, or choosing a less expensive option. According to the Washington Post, while pricier tile can cost up toward $15 for a square foot, you can find a nice option for around $2-3. Go with one of the nice, but less expensive, choices and save your money.